Summer  has never looked better at Sunflower Hill! The flowers are blooming, the grass is green, the landscape is manicured and  new improvements have been added for  additional charm. We are so excited to share with you all that we have been doing to prepare for our first wedding ceremony on August 5th,2017! The whole crew has been busy at work to ensure that our first ceremony is  uniquely planned and prepared to meet the expectations of the happy Mr. and Mrs. to be!
Chris designed and hand made beautiful planter boxes to fill with flowers to add that extra "pop" of color to the ceremony. Using old tin from the home farm, he  shaped the metal creating  a rustic garden attraction for the bride and wedding party  to make their grand entrance. Likewise,  two  rustic planter boxes sit at the alter to create a beautiful backdrop for the wedding party to stand in front of.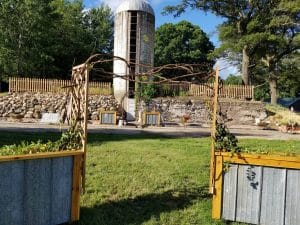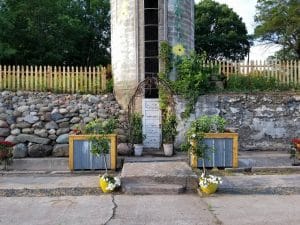 A picturesque wooden picket fence has been put up to add enclosure to the alter. Canna Lillies, Gladiolas and Zinnias will outline the fence, making it the perfect scenery for the ceremony.  A rock wall has also been put in place with an elegant water feature on the left. Below, you can see the starting stages of the fountain, and our inspiration picture of what we hope it will look like in the end.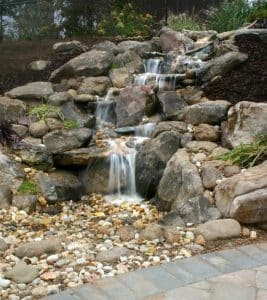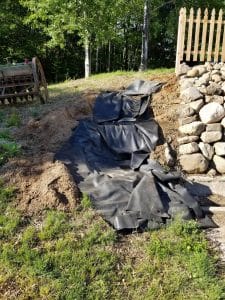 The planter boxes and flowers along the fence are only the beginning to the many flowers that have been planted this summer all over the  property. Gardens have put in place in several spots full of perennials to make it exceptionally beautiful for a summer/ fall wedding.  Wink and Megan even got a little creative and wrote out "Sunflower Hill"  with planted  Marigolds that can be seen from Golf Course Rd.  in Saint Croix Falls.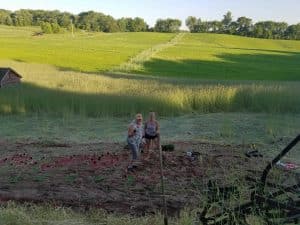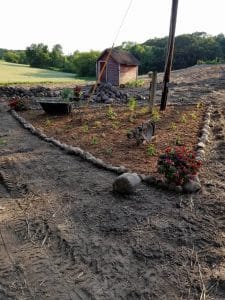 While on a trek through the woods, we came across this 1937 "Just Married" Sedan gem! It has been moved to the site of the  ceremony and  we are very eager to enhance it with banners and flowers  to create a unique rustic photo op. for guests.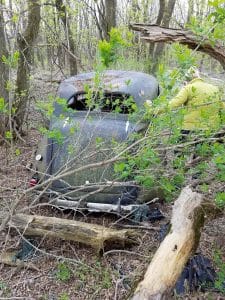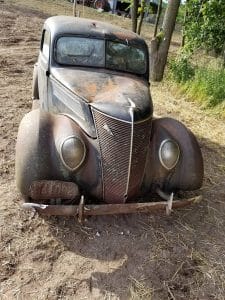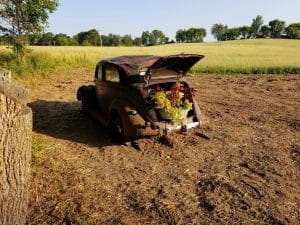 This quaint bathtub is just another accent  we have added for awe. We flipped this old tub into a  mosaic glass fountain  with all kinds of detail and color.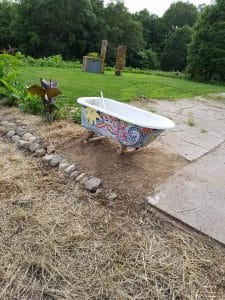 We are so  thrilled to get things completed and looking its best. As a team, we are working on the final touches and  last minute details before our first bride walks down the isle this Saturday.
Stay tuned for more improvements and features to come!
-Sunflower Hill Team